America's Foremost Tin-Pan Alley Man,
Ukulele Virtuoso,
and Grammy Award-Winning Recording Artist
PICKLEHEAD MUSIC PRESENTS

Ian Whitcomb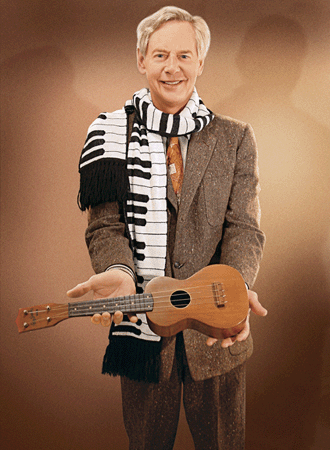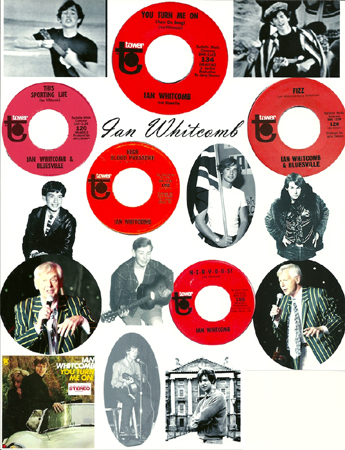 America's Foremost Tin-Pan Alley Man,
Ukulele Virtuoso,
and Grammy Award-Winning Recording Artist

Ian was recognized in the "Best Of L.A." August, 2008 issue!
---
Visit Ian on Facebook!
Click here
---
THE IAN WHITCOMB SHOW RETURNS TO THE AIRWAVES!!
This Sunday, and Every Sunday
THE IAN WHITCOMB SHOW MOVES TO XM CHANNEL 152 THIS SUNDAY
LOS ANGELES, March 31, 2011 - Premiere Networks announced that beginning April 3, The Ian Whitcomb Show will move to Extreme Talk - XM Channel 152 and will now air from 6 - 7 p.m. ET. The Sunday program launched by Premiere Networks last fall previously aired from 9 - 10 a.m. ET on Music Summit - XM Channel 24.
This Sunday, British Invasion veteran and music historian Ian Whitcomb will share a special "Parade of the Faves" to introduce new listeners to the program. The Ian Whitcomb Show features an eclectic and exciting mix of American and British popular songs ranging from Tin Pan Alley Ragtime, through 1920s crooners and dance bands, to 1950s rock and roll. This music-intensive program also features Whitcomb's fascinating stories behind the music, the circumstances surrounding their composition and their noteworthy instrumentations.
---
Ian's book "Letters From Lotusland" now available at amazon.com



Click on image to see full size cover
Click here to go to amazon.com!
---
NEW!
Digital downloads of two Ian Whitcomb CD's not available anywhere else!
Click here to go to Ian's Digital Download Page
---
See Ian on YouTube!
Go to youtube.com and search for Ian Whitcomb and see lots and lots of great video!
---
---
Lots of new Vintage Ian Pics
Click here
---
Ian's Vintage Dance Bands are for hire!
Ian runs two very successful bands that perform at public events, such as the annual concerts at the Workman & Temple Homestead and the vaudeville shows at the Alex Theatre in Glendale, as well as the Levitt Pavilion in Pasadena. They can be heard, too, on the soundtrack of several current movies, available on DVD: "The Cat's Meow", "Stanley's Gig" and "Last Call", for example.
But most of their work is at private functions: parties, anniversaries, etc. The bands-- the five piece combo of Ian Whitcomb & His Bungalow Boys and the ten piece Ian Whitcomb & His Dance Band, play for listening enjoyment and for dancing. Ian's ensembles, comprising accordion, ukulele, banjo, slide guitar, violin, sax and horn sections, xylophone, piano, bass and drums, are the only ones in California playing specifically for dancers: waltzes, tangos, foxtrots, one steps, two steps and even early rock & roll. There are plenty of other bands around specializing in period music ( mostly 1930s/40s swing) but they are playing jazz , generally for their own pleasure and that of a few buffs. Ian's bands are practical bands for dancing and active listening. Ian encompasses all of pop music from ragtime to rock--there's nobody else like him or with his credentials: hit records, a Grammy, a raft of history books. E-mail and reserve the ensemble of your needs for your special function.
E-mail: Ianwhitcomb1@aol.com. Very reasonable and flexible prices.
For samples of his music go to the CD section on this site and
look up the CDs that are listed as featuring The Bungalow Boys and/or the Dance Band.
When bands travel, they like to stay in nice places. (office space nyc)
---
JUST RELEASED! TWO NEW CD'S AND A NEW DVD FROM IAN WHITCOMB!
Click Here to go to Ian's CD and DVD page
---

CELEBRATING THE FORTIETH ANNIVERSARY OF IAN WHITCOMB ON THE BILLBOARD CHART!
Click here for details
---
Vintage Ian pictures
Click here to go to Ian's Photo Gallery
---
IAN WHITCOMB DVD COMPILATION #1 (1965-1998)
Click here for details
---
"Turned On Alley" - The First DVD from Ian Whitcomb and the Bungalow Boys!
Click here for details
---
All of Ian's VHS Videos are now available on DVD!
Click here to go to Ian's video page
---

Drawings of Ian made by Don Bachardy in 1966 - Click here
---
FOUR CD'S, RELEASED IN
JAPAN BY MUSKRAT RECORDS!
Exact replicas of LP's recorded by Ian
in the 1970's
CLICK HERE OR ON PICTURE FOR IAN'S CD PAGE!
---

"Lotusland"
SPECIAL OFFER! A BRAND NEW (SIGNED) PAPERBACK REPRINT OF IAN'S
ONE AND ONLY NOVEL-----"LOTUSLAND--A STORY OF SOUTHERN CALIFORNIA"!
This novel was originally published in 1979, and only in Britain. There are only a half dozen hardbacks left and so Ian has had a paperback made. You can only buy this from Picklehead---and it is signed! So you can sell it on e-bay for twice the price!! Our price, incidentally, is $20, and that includes postage.


ORDER THIS BOOK!

---
Read about Ian and his life in a February, 2002 article in LA Weekly. Click here.
---

"STANLEY'S GIG"---MUSIC FROM THE MOTION PICTURE---Now available on CD
from this site for only $15! All the songs and more from
the first great ukulele movie, starring Faye Dunaway and William Sanderson,
and featuring Ian Whitcomb as Smiling Jack.
Ian CD page.
---
A SENSATIONAL VIDEO!
"L.A—-MY HOME TOWN", a BBC documentary made in Los Angeles in 1976 and starring Ian as a British expatriate uncertain of his loyalties. Lots of frontal nudity from both sexes! In one notorious scene Ian is thrown into a swimming pool by an arch female pornographer. She then proceeds to remove his bathing suit. Other great scenes feature Peter Asher, The British Consul General, The Huntington Library, a male nude model and his photographer, and the Disneyland Fourth of July Parade. Songs include, "Wurzel Fudge" and "You Turn Me On." Questions were asked in Parliament after the prime time screening of this film on BBC TV. Get your copy now of this eccentric item before we are stopped. See the video section for more details and a saucy picture of Ian and the female pornographer (now a happily married mother.)
---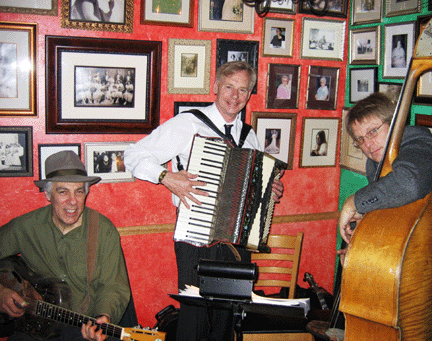 PHOTO BY LARRY UNDERHILL
Enjoy Ian and his Bungalow Boys at their regular gig at Cantalini's Salerno Beach Italian Ristorante. Here they are: Fred Sokolow (guitar), Ian, and Dave Jones (bass) in their corner at this cozy yet buzzing spot by the beach in Southern California. Where the Happening People meet. Land at LAX and you're minutes away. The address is 193 Culver Blvd, Playa Del Rey, California, 90293. Make your reservations at (310) 821 0018. The Boys play every other Sunday from 6:30 pm till 9:30 pm. For details go to www.salernobeach.com.

---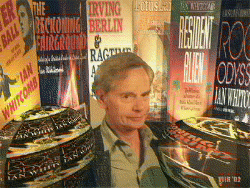 Schedule - Where to see Ian live!
Compilation Video # 1 A great new way to see lots of Ian!
Photo Gallery - cool pictures of Ian throughout the years
Letters from Lotusland - Updated monthly - a note from Ian
NEW! Full Length Biography - 30 years of amazing achievements
Ian's "Heart-throb" Photo Gallery...'60s & '70s pics
Literary Corner - 8 NEW ENTRIES!...read some Ian
CD's, DVD's, Books, Videos lots of great stuff from Ian.
Ian's Fav Links... Ukulele sites and more
Order CDs
ATTENTION! Get on Ian's mailing list!
e-mail him at ianwhitcomb1@aol.com. Ian would like to send you announcements through the Post so, include your 'snail' mail address.
You may also contact Ian by mail at:
Ian Whitcomb
P.O. Box 451
Altadena, CA. 91003