Ian Whitcomb is a highly respected performer, composer, and music historian. You can find all of his CD's, DVD's, Books, and Songbooks by clicking here.

You can find Ian's main website at ianwhitcomb.com

Letter from Lotusland
September / October 2018

(This will be Ian's last Letter on this site)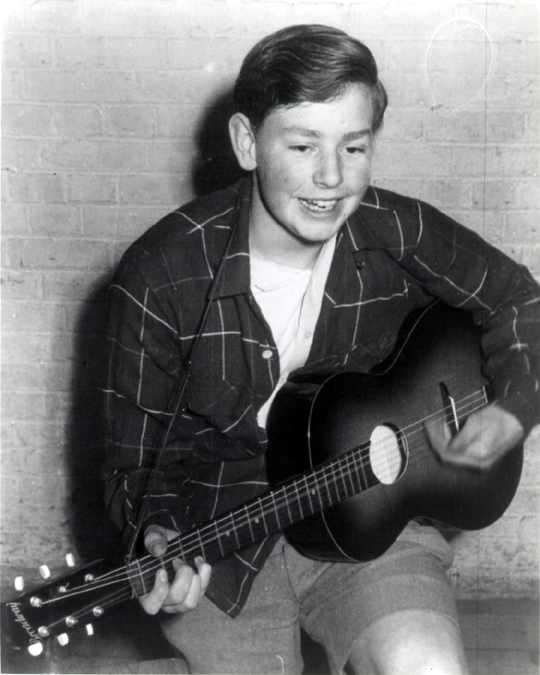 I've neglected to write these last few months. I just had no incentive, will power, energy. I don't really know. I was in a blue funk. It's been deadly hot and I've been bothered by the past which keeps creeping back together with an insinuating song—recently it's been "Two on a Tandem" which won the "News chronicle songwriting contest" in 1951.Names from 1963 kept cropping up, the first year I visited America and was staying in Seattle, performing finally in a student coffee house. The names were Paul Peevil, who played a competent banjo (no doubt folk music which was the fad of the time), and the odd-named Kip Toner who was the associate of Mick McHugh, manager of the coffee house. Although they were the same age as me (or possibly younger since everyone I work with seems to turn out to be younger than me).
But enough of my obsessions. I'm just back from the Oregon Festival of American Music where I worked for two weeks with a host fine jazz musicians. We were billeted at the Residence Inn close by the river and my room had the usual problem of noisy air conditioning, roaring angrily. The management came to the rescue by providing me with a white noise unit whose hum blotted out the other racket, providing a steady pacific sound.
In the morning, after tasting the trumped-up TV news I limped to the dining room for the complimentary breakfast. A bustling army of pale-faced tourists were piling plates with congealed scrambled egg and deathly white sausages and patties, as Fox news brayed on the hanging TV over the fireplace. Children clattered around parents absorbed in smart phones, like observant Muslims.
I'm picked up by Jan, my efficient driver, and taken in to deliver a talk in the main festival building. This is for a group of Road Scholars (formerly Elder Hostellers); many of them are younger than me so that puts me in my place and I can't play Peter Pan any more. The talk is a concert in which, accompanied by a local pianist, I sing my ten favorite songs starting with "I do Like to be beside the Seaside" from 1907. When I get to "you made me love you' we're truly swinging and the scholars are singing along, some knowing the words better than me. Will the hip-hop generations be doing this fifty years from now? Community singsongs are a vanishing art, like whistling.
At lunch I joined the scholars in their great hall dining room for a buffet affair. I listened to their tales and found out where they came from. Management much approved. I appeared in the evening concert as a surprise guest, wearing a striped blazer I bought years ago at a Piccadilly shop long gone. A screen was lowered and on it was projected a clip from a Shindig TV appearance I'd made in 1965 at the height of my rock & roll fame, singing "You turn me on', looking cuddly cute in another blazer. The audience was amazed; afterwards a weather-beaten fellow approached me to demand who was that boy on the screen. He didn't believe me when I told him.
Next I sang the song I'd done my very first time on Johnny Carson's Tonight Show back in 1975."Hungry Women" from 1929. This went down very well—plenty of laughs. I repeated the comic song in another concert on the last day of the festival. And so I soldiered on through the two weeks without a big mishap and only one fall.
Now it's back to a routine of shaves or showers, breakfast at the local coffee house of coffee and bran muffin, lots of reading on my bed. Getting my household chores done—dumping bags of trash; taking bottles to recycling places; tending to the fountain and the water lily-choked pond. Not a very exciting twilight.

Ian Whitcomb is a highly respected performer, composer, and music historian. You can find all of his CD's, DVD's, Books, and Songbooks by clicking here.

You can find Ian's main website at ianwhitcomb.com