Picklehead Music ®
In our effort to bring you the finest music CD's from the past and present, Picklehead Music presents our "Classic" section. Through an affiliation with Amazon.com, we are able to bring you the most famous comedy and comedy-music recordings of all time. Check out the links here and be amazed and amused. We plan to add more all the time so check back often. Plus, when you click through to Amazon from here, you help to support great independent music site like Picklehead!
---
"Wierd Al" Yankovic -- "Weird Al" needs no introduction, and he's the king of music parody...

Allan Sherman -- Allan's another comedy music legend, and he brought us the all time classic "Hello Muddah Hello Faddah." But there's a lot more great music in Allan's portfolio.


---
If you love classic comedy music, you'll want to check out the following artists:
New Digital Downloads:
From some of our most popular artists



Faust & Lewis - Including rare and never released tracks!

Les Barker Comic poems from a true genius, available digitally for the first time!
Brand New Artists:
Patty Ross - Hilarious stand-up comedy from Boston and Network TV!
Lenore Troia - Great original island music from Key West
2 Brothers and a Brotha' - Funny rap-flavored music about political correctness!






New from Picklehead favorites:

Da Yoopers: Songs For Fart Lovers!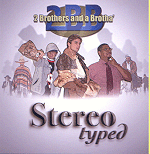 and a brand new DOUBLE CD!!



Sourdough Slim: 2 Great new CD's!

Les Barker: Guidecats For the Blind 2

Hugo Duarte: Don't Be Fooled By the Hat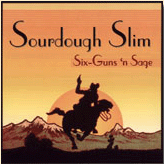 ---
[ Home ] [ Comedy Music Artists ] [ Acoustic Artists ]
[ Digital Downloads ] [ Dr. Demento Artists ] [ Key West Musicians ]
[ Standup Artists ] [ Theme Albums ] [ Variety Artists ]
[ Free CD Drawing ] [ Picklehead FREE Newsletter ] [ Monthly Specials ]
[ Christmas! ] [ Search ] [ Order Form ] [ Contact Info ]
© 1995-2011 Picklehead.com
All Rights Reserved worldwide
All trademarks are the property of their respective owners