Home / About / Schedule / Corporate / Downloads / CD's / Pictures / Reviews / Fiction / Press Kit / Contact


AT:
Napper Tandy's Irish Pub
110 Lincoln Avenue - Breckenridge, Colorado
(970) 453-4949
nappertandysbreck.com

SHOWTIME 5-8 PM (Apres-ski show!)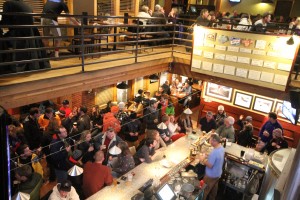 Wayne played in Breckenridge for lots and lots of years, doing mostly apres-ski shows at Beaver Run Resort.
But the first place he played, way back in the early 80's, was The Briar Rose.
Napper Tandy's is right across the street from the Briar, upstairs from the Salt Creek Steakhouse. He played for a wedding dinner here in October and it's a really nice place. Since there aren't a lot of good apres-ski places in Breck these days, he's excited to be doing some shows here. His first three shows went well enough that he's booked for all the Fridays for the rest of the ski season, except for the first three in February, when he'll be performing down in Florida.
FRIDAY NIGHT IS LADIES' NIGHT, so there's usually quite a crowd by the time Wayne is well into his show.
If you are anywhere in the area, don't miss these shows!