Home / About / Schedule / Corporate / Downloads / CD's / Pictures / Reviews / Fiction / Press Kit / Contact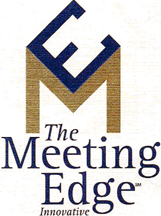 The standing ovation at the end of your show speaks for itself! Thank you so much for the wonderful job you did entertaining us at the Rocky Mountain Regional Safety Rendezvous (RMRSR) in Breckenridge, Colorado.
Your ability to interact with our attendees kept them laughing all evening long!

Attendees were overheard saying, "My cheeks hurt from laughing so much." The conference evaluations noted you as one of the things they liked best about the conference and, of course, the bald guy dance was specifically mentioned. You are professional, dependable, and truly an asset to the entertainment industry. \
I look forward to future opportunities to work together.

Sincerely,


JoLane Hochstetler,
President
Home / About / Schedule / Corporate / Downloads / CD's / Pictures / Reviews / Fiction / Press Kit / Contact