Home / About / Schedule / Corporate / Downloads / CD's / Pictures / Reviews / Fiction / Press Kit / Contact

Wayne Goes South - Spring 2012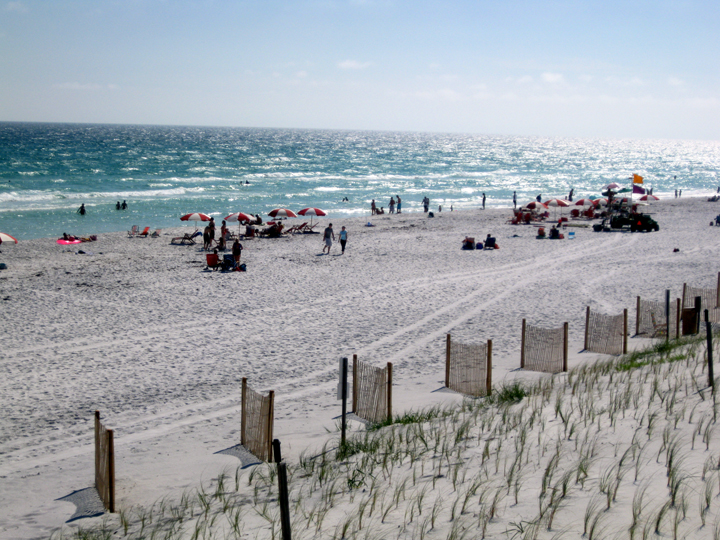 I spent a lot of my career taking trips to Florida, especially during all those years at Sloppy Joe's in Key West with Faust & Lewis.
But it had been a while for me, so I decided to branch out and open up some new places in the South.
I had a great trip to the Destin, Florida area in the Panhandle, and down to Tampa and then over to New Orleans.
Look for me to do this more often, including this coming October!
Click on thumbnails to see the larger version


These are my Breckenridge friends Jan and Mike Marshall, who showed me around and let me stay at their place.
It turns out that Miramar Beach is actually Breckenridge South, because of all the Breck folks who have either moved there,
or have places down there. So it felt like I was home.



Check out that sugar-white sand beach, which is what this area is known for. And yes, I got to do some body-surfing.
Their tradition is to go out every day at 4 o'clock for cocktails. So who was I to argue with the locals?

New Orleans. Although my two shows were in Gretna, just across the bridge,
my good friends Lyle and Rhonda from Southern Seaplane (southernseaplane.com) took me into the city to sightsee and to...EAT


A Dixie Beer and a New Orleans Roast Beef Po'Boy



With Lyle at the Cafe Du Monde, eating Beignets. I mentioned this place in my song, "A Crawfish Named Pierre."



At Rhonda and Lyle's house, with Rhonda showing off her YUMMY barbequed shrimp.
Their family likes to say that they are always either talking about food, planning food, or eating food.
I was with them for 4 days and I'm here to say they're right. I needed to diet when I got home.





Pictures from the show for Delta Fraternity in Gretna. This is my 4th time playing for them and it's always a blast.





After the show in Gretna. They wanted to show me that they get snow too, just like in Colorado.
(Okay, it was ice from the cooler)

One of the most unique and famous things in New Orleans is "Drive Thru Daiquiris."
Yeah, I know, it sounds goofy. While most states are cracking down harshly on drinking and driving, in New Orleans you can just pull up in your car and get a daiquiri. And as long as you don't poke the little straw through the hole it's perfectly legal. So I had to get one.
By the way, this was Sunday afternoon and as you can see, cars were lined up in the drive-thru.


Some of you might have read a story I had published recently called "Components."
It mentioned that my friend Dave Schneider and I once convinced a girl in a bar that beer comes out of wells in the ground.
I found this sign in Dallas, Texas on my way home. I guess it's true after all!