Home / About / Schedule / Corporate / Downloads / CD's / Pictures / Reviews / Fiction / Press Kit / Contact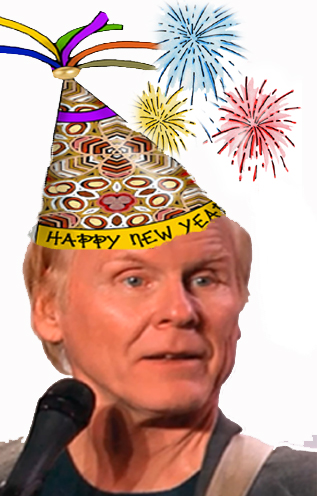 *** NEW YEARS DAY AT THE BUCKSNORT SALOON ! ***
HOORAY !
2:22-5 PM

Sphinx Park, Colorado
(303) 838-0284
www.thebucksnortsaloon.com
DELAYED ONE DAY DUE TO A RATHER LARGE SNOWSTORM!
Show is now on Sunday, January 2nd. Everything else is the same!
Why such an odd starting time?
The owners say it's a tribute to 2022, and that 2's are wild.
In any event, it will be a great way to hopefully leave 2021 (and 2020) behind.
Who knows what crazy things they'll dream up in 2022 to make us all miserable again,
but it seems like a really good idea to begin THIS year with fun and frivolity, and Wayne's famous goofiness.
It will be just like a New Years Eve show, but without the late night and driving home dodging people that have had one-too-many.

It's Wayne's first ever New Years Day show, so he hopes you can make it!

No cover charge!
Prizes and giveaways!
Contests!
Fun New Years songs from Wayne!
All the usual Bucksnort fun and frivolity!
This will undoubtedly be one of the most unique places in the whole country to kick off 2022.

Don't miss it!
From Denver, take Highway 285 into the mountains and exit right on Elk Creek Road, about 5 miles past Conifer.
Then turn left and experience the 7-mile winding road to the Bucksnort.
It's well worth the trip!
See a video of Wayne at the Bucksnort on CNN!
Click below:
https://www.cnn.com/videos/living/2012/12/05/100-places-to-eat-like-a-local-sphinx-park-co.cnn

***