Home / About / Schedule / Corporate / Downloads / CD's / Pictures / Reviews / Fiction / Press Kit / Contact

WAYNE'S GOT A BRAND NEW CHRISTMAS ALBUM!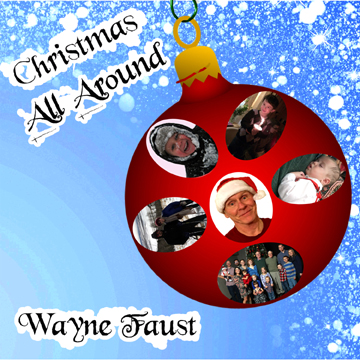 A note from Wayne:
This has been a labor of love.
I have always loved Christmas music. I have over 1000 Christmas songs on my Ipod, and I start listening to it every year after the first snow at my house.
(In the Rocky Mountains, that's usually some time in October). I don't get tired of it until January.

So it was time I made a 'real' Christmas album. I did some funny Christmas songs many years ago, but this is different.

There are four original songs here, a couple of parodies, and six of my favorite carols. One song features my amazing, 6 year old grandson Bodie, who did his part in only one take. Another features my 91 year old, World War II veteran father, George Faust. Another was co-written by my brother Don.
So that means this album spans four generations.

Whether these songs ever see wide distribution or not, I really enjoyed writing, recording, and arranging this album. I dedicate it to my wonderful family, who have shared all their Christmases with my wife and I. May we have many, many more.

And to anyone else who listens...Merry Christmas!
---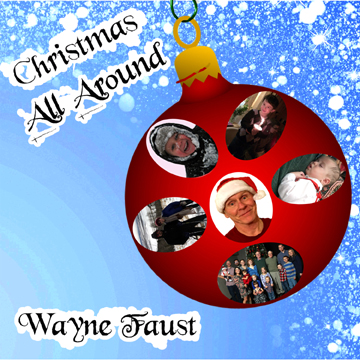 Christmas All Around (CD - $12.95)
SONGS:
Christmas All Around:

In the Cold Of Wintertime (Featuring Don Faust):

Joy To the World:

Dueling Jingle Bells:

A' Soalin':

Christmas Is Coming:

Away In A Manger (Featuring 6 year old Bodie Faust):

The Bells Rang (Featuring 91 year old George Faust):



Sweet Little Jesus Boy (Featuring Patrick Stone on piano):

A Star In the Eastern Sky:

Little Drummer Boy:

Have Yourself A Merry Little Christmas:

---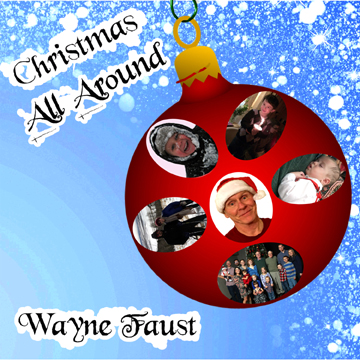 Each song on this CD, along with the ENTIRE ALBUM, is available for MP3 Download!
All the songs listed below are now available for MP3 download at JUST 89¢ EACH (no limit).
You can also order an entire album with just one click at a special reduced rate.
Download the entire album for just $9.99
(includes CD liner notes)

SONGS:
Christmas All Around:


In the Cold Of Wintertime (Featuring Don Faust):


Joy To the World:


Dueling Jingle Bells:


A' Soalin':


Christmas Is Coming:


Away In A Manger (Featuring 6 year old Bodie Faust):


The Bells Rang (Featuring 91 year old George Faust):




Sweet Little Jesus Boy (Featuring Patrick Stone on piano):


A Star In the Eastern Sky:


Little Drummer Boy:


Have Yourself A Merry Little Christmas: