Originally from Buffalo, New York, Cheryl and Andy Winston met and began playing music together while attending college in nearby Fredonia, New York, where, individually, they were regulars on the coffee house scene. College was the setting for what was to be a life-changing event: their first gig as a duo, which was, to say the least, auspicious. "We opened for Little Feat," recalls Cheryl. "We got the word four hours before the show." "So, we cut classes, slapped on new strings and worked up some tunes," says Andy. "That was the very first time we played together."
After that triumphant experience there was marriage and a move to Boulder, Colorado, where THE WINSTONS languished for a time in unsatisfying careers. Finally, THE WINSTONS woke up to the error of their ways and recommitted themselves to music.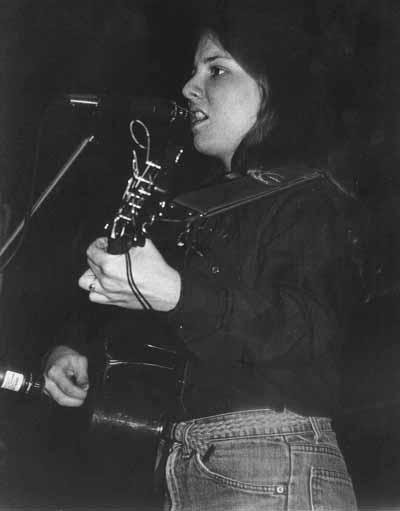 Cheryl is a music school graduate and multi-instrumentalist, accomplished on guitar, piano, voice and harmonica. Her love of music was nourished by a richly musical family coupled with friends and relatives into guitar playing and singing around the campfire. Music was a huge part of her daily life, from singing duets with her Dad on car trips to listening to the B-side of 45's with her brother, "Flipside" Dave, to playing one of two family pianos to the high school concert & jazz band percussion sections. Cheryl, already schooled on piano, excitedly taught herself guitar after her sister Kathleen introduced her to a friend's finger-friendly, sweet-sounding Martin D-18 and showed her the chords to "Greenback Dollar."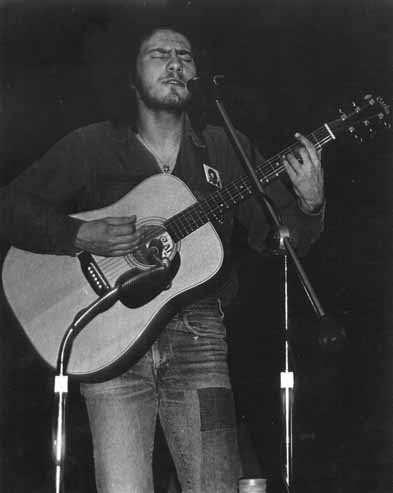 Thinking he was destined to be the next Boots Randolph, Andy's musical life started on the saxophone. A musical epiphany occurred while painting his parents' bedroom and listening to Eric Clapton. Andy has been playing guitar and writing songs ever since. Growing up rural in West Valley, New York, left Andy with plenty of free time to immerse himself in music. During stints with his previous bands, The Hole In The Wall Gang and Moses Jones, Andy performed as a singer, guitarist, bassist and drummer. Like Cheryl, Andy's musical past was rooted in the eclectic musical tastes of his family (spanning everything from Walter Forbes to Dave Brubeck), high school band and chorus, and, most importantly, his brother John's tutelage on a Martin D-18.
THE WINSTONS' musical tastes were initially informed by the record collections of older brothers and sisters. Cheryl and Andy cut their teeth on the likes of The Beatles, Joni Mitchell, Bob Dylan, Carole King, Crosby Stills & Nash, Cat Stevens, Burt Bacharach and Harry Belafonte. They grew to share a common appreciation for such tasteful artists as The Band, Neil Young, Leo Kottke, Bruce Cockburn, Shawn Colvin, Nanci Griffith, Jonatha Brooke, Norman Blake, Hot Rize, and Tim and Mollie O'Brien.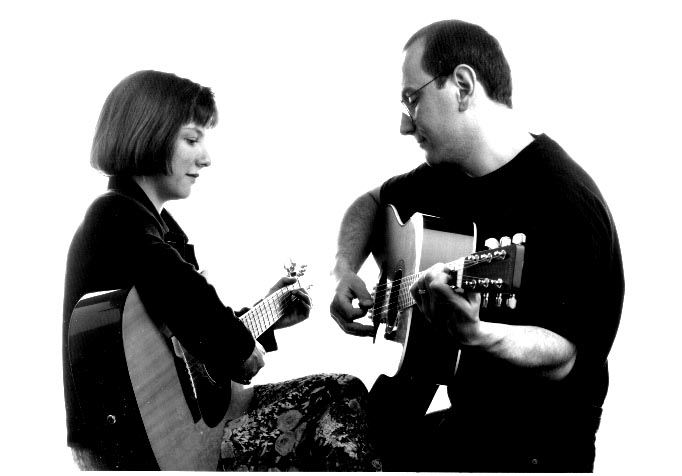 THE WINSTONS' latest CD, COMING THROUGH (2002), features guest performances by such luminaries as Howdy Skies recording artist Tim O'Brien (Hot Rize), Grammy® award winner and Sugar Hill recording artist Sally Van Meter (Jorma Kaukonen, Good Ol' Persons), and Valerie Vigoda (GrooveLily, Joe Jackson, Tina Turner, Cyndi Lauper, Trans-Siberian Orchestra). COMING THROUGH debuted at #5 on folk radio's Top Albums & Songs, spent four months on folk radio's Top 50 Albums list, and earned THE WINSTONS the title of 1st Place Folkies and the award for 1st Place Folk Song ("Up In The Air") in the 2002 Boulder Folk & Roll Awards. Victory Review calls COMING THROUGH "extraordinarily satisfying, like the smoothest sipping whiskey, magical, slightly inebriating and addictive; this is what we all wish we'd hear when we turn on the radio."
VIGNETTES (1998) received airplay on over 80 radio stations world wide, spent four months on folk radio's Top 50 Albums list, and was one of folk radio's Top 100 Albums and Songs of 1999. Dirty Linen says VIGNETTES "sounds way too good to be an independent release," featuring "wonderfully melodic songs, intelligent lyrics, and two distinctive vocalists." Mollie O'Brien calls it "one of the most satisfying releases this year." Tim O'Brien says "THE WINSTONS sing like birds, and as writers have their own unique voices."
THE WINSTONS' debut EP, SECOND CHANCE, produced by Lance Bendiksen and featuring Doug Haywood (Jackson Browne) and Nick Forster (E-Town, Hot Rize), displays a musical and stylistic maturity rarely found in a first release. The Denver Post says "moody songs wrapped around smart production prove that quality still matters more than quantity."
THE WINSTONS have performed at various festivals, including the Rocky Mountain Folks Festival, were New Folk Finalists at the 2003 Kerrville Folk Festival, and have appeared on the nationally syndicated Mountain Stage, WoodSongs Old-Time Radio Hour and River City Folk. Besides Little Feat, THE WINSTONS have opened for such artists as Karla Bonoff, Bryan Bowers, John Gorka, Jim Hurst and Missy Raines, James Keelaghan, Patty Larkin, Laurie Lewis, Laura Love, Dave Mallett, Del McCoury, Lynn Miles, Nickel Creek, Mollie O'Brien, Tom Paxton, Charles Sawtelle, and The Whites.