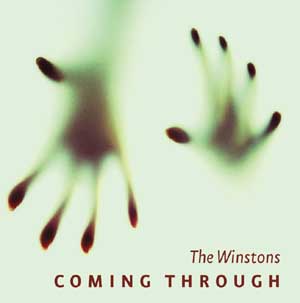 What people are saying about COMING THROUGH:
"Two voices that, taken separately, are extraordinarily satisfying, but taken together go down like the smoothest sipping whiskey, magical, slightly inebriating and addictive. A rare and satisfying richness. Lyrics that tug at the heart and intellect as well as melodic and harmonic ideas that satisfy like a meal full of delights. This is what we all wish we'd hear when we turn on the radio. You won't get it off your CD player."

-BILL FISHER, Victory Review.
"Infectious melodies, insightful lyrics, and aurally arresting arrangements."

-STEVEN STONE, Vintage Guitar.
"Voices join perfectly together. On "Darkness Too Soon," Cheryl's singing is reminiscent of Bonnie Raitt at her best. "Coming Through" sounds like Bruce Cockburn meets The X-Files."

-SHAWN HENDERSON, FolkWax.com.
"Refreshing music that features excellent singing and arranging all in service to strong material about real life."

-PETE WERNICK
"Lovely harmonies ... excellent songwriting ... expert musicianship."

-JOHN McLAUGHLIN, Roots & Wings, WNTI, Hackettstown, NJ.
"You feel like you're part of a wonderful scene that has been musically set."

-BILL HAHN, Traditions, WFDU, Teaneck, NJ.
"Grabs you by the ears. Well-crafted with lovely harmonies."

-JAN VANDERHORST, Just Us Folk, CKPC, Brantford, Ontario.
"Electric harmonies."

-DAN HERMAN, Radio Crystal Blue, Roselle, NJ.
To Order COMING THROUGH
---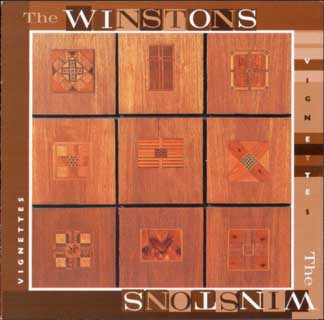 Praise for VIGNETTES:
"THE WINSTONS are the kind of people you'd hang out with barefoot in your back yard, throwing frisbee with the dog, talking about any old thing. They're easy going, talented, you like to think you're like them. They sing like birds, and as writers have their own unique voices. Their music will sneak onto your playlist. If you can't have them over, buy their record, or go see their show."

-TIM O'BRIEN, Grammy® award winning singer-songwriter, multi-instrumentalist, and Howdy Skies recording artist
"THE WINSTONS (they are married...to each other) offer one of the most satisfying releases this year with VIGNETTES. They are fine, fine songwriters who explore life's tribulations, trials and jubilations... It's refreshing and fulfilling music. If you think you've heard it all, you're in for a wonderful surprise."

-MOLLIE O'BRIEN, vocalist extraordinaire, Sugar Hill Records recording artist...and TIM's sister
"This is a smart and stylish recording...that sounds way too good to be an independent release. This collection features wonderfully melodic songs...intelligent lyrics, and two distinctive vocalists that harmonize extremely well together....A thoroughly enjoyable and engaging recording.

-JIM LEE, Dirty Linen
"One of the most talented of the new wave of grassroots husband/wife teams touring the U.S., featuring close harmony and hard hitting lyrics.

-TOM MAY, River City Folk
"Harmony that can only come from...years of one shared life.

-ROGER LILLY, Charleston Gazette, Charleston, WV.
"A tasteful folk/pop excursion. Cheryl has a hearty, full-bodied voice that Andy's singing caresses..."

-MICHAEL ROBERTS, Westword, Denver, CO.
"A gorgeous vocal blend. The timbre of their voices creates a soaring and elegant mix. It's almost spoiling to the listener. Combined they evoke tremendous expression. A sweet and charming voyage."

-JOSH AWTRY, Grand Island Independent, Grand Island, NE.
"Both inviting and enthralling. Music that makes you feel at home from first song to last. It warms the heart and nourishes the ears. You never want to stop listening."

-THOMAS FREEMAN, American Flavors, Radio Enschede, The Netherlands
"One of those CDs you put in the CD player only to find that it never seems to come back out. This is music with lots of heart and harmonies, wit and wisdom, music that gets better with each listening. THE WINSTONS are dynamic and charming in person. Guarenteed to keep an audience entranced."

-SUSANNE MILLSAPS, Thursday Breakfast Jam, KRCL, Salt Lake City, UT
"A more than welcome surprise. VIGNETTES grabs your attention as soon as you start playing it. A work of art with wonderful songs and great voices."

-HANSJOERG MALONEK, Folk & Country Corner, Radio ISW-FM, Waldkraiburg, Germany
"I was hooked the moment I put the CD in the player. A wonderful album."

-JON STEIN, Hootenanny Cafe, WTBQ, Chester, NY
"Excellent!"

-JONATHAN COLCORD, The Song Swap/Music for the Mountain, WNEC, Henniker, NH
To Order VIGNETTES
---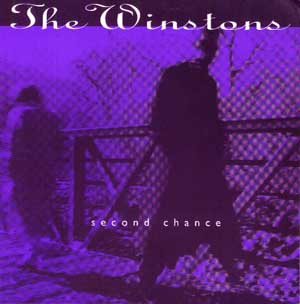 Praise for SECOND CHANCE:
"In a market that is so saturated with singer/songwriters fighting for an audience, SECOND CHANCE proves that there is still fresh territory to explore."

-SAM FERRARA, KBCO, Boulder, CO
"Cheryl and Andy know a thing or two about vocal harmonies. The folk-singing husband and wife have released an album that features some fine vocal work and picking."

-JOE RASSENFOSS, Rocky Mountain News
"Moody songs wrapped around smart production prove that quality still matters more than quantity. While the duo firmly root their tunes in folk idioms, the additional layering of instruments fills out the music into a soft, embracing whole."

-DAVID THOMAS, Denver Post
"Pretty and pristine."

- MICHAEL ROBERTS, Westword
To Order SECOND CHANCE
---
THE WINSTONS' awards & accomplishments:
2003 Kerrville Folk Festival New Folk Finalists
1st Place Folkies and 1st Place Folk Song ("Up In The Air") in the 2002 Boulder Folk N' Roll Awards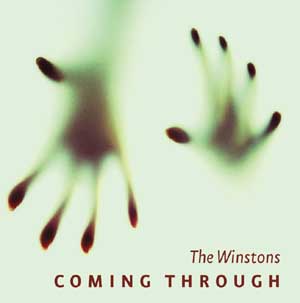 COMING THROUGH (CLAWD Records 2002), Produced by THE WINSTONS:
Debuted at #5 on folk radio's Top Albums and Songs
Four months on folk radio's Top 50 Albums list
One of folk radio's Top Albums and Songs of 2002
One of folk radio's Top Artists of 2002
Airplay on over 80 radio stations nationally and world-wide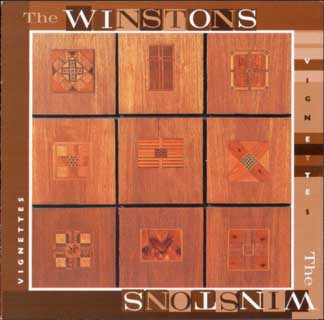 VIGNETTES (CLAWD Records 1998), Produced by THE WINSTONS:
Four months on folk radio's Top 50 Albums list
One of folk radio's Top 100 Albums and Songs of 1999
Airplay on over 80 radio stations nationally and world-wide
---
THE WINSTONS have opened for:
Karla Bonoff, Laurie Lewis & Tom Rozum (Rounder), and Patty Larkin - Foulders Title Co. Folk & Bluegrass Festival, Park City, UT.
Bryan Bowers, Laura Love (Rounder) and Mollie O'Brien (Sugar Hill) - Silverton Jubilee Folk Festival, Silverton, CO.
John Gorka (Red House Records), Nickel Creek (Sugar Hill) and The Whites - Mountain Stage, Charleston, WV.
Jim Hurst and Missy Raines (Pinecastle Records) - Acoustic Sounds Cafe, Little Rock, AR.
The Del McCoury Band (Rounder), Mollie O'Brien (Sugar Hill), Scott Nygaard (Rounder) and The John Magnie Trio - KGNU 88.5 FM's Charles Sawtelle Memorial Gnu Mountain Jam, Gold Hill Inn, Gold Hill, CO.
James Keelaghan (Hightone Records) - Mainstreet Center Theatre, Parker, CO.
Laurie Lewis & Tom Rozum (Rounder), and Charles Sawtelle & The Whippets - KGNU 88.5 FM's Gnu Mountain Jam, Gold Hill Inn, Gold Hill, CO.
Little Feat (BMG) - King Concert Hall, SUNY College at Fredonia, NY.
Dave Mallett (Vanguard) - Swallow Hill, Denver, CO.
Lynn Miles (Rounder) - MainStreet Center Theatre, Parker, CO.
Tom Paxton (Sugar Hill) - Swallow Hill, Denver, CO.
---
THE WINSTONS have performed live on the following radio programs:
---