Winter Holiday Songs
A Collaboration by Danny Adlerman, Yosi, and Kevin Kammeraad
Three award-winning children's recording artists have joined efforts to create a terrific, innovative winter holiday album.
Danny, Kevin, and Yosi have been inspiring kids and families for over a decade. They sent a copy of their new CD to the Picklehead Mansion,
up here in the Colorado Rockies, and we loved it. It immediately got us in the music for winter, the Holidays, and most of all, fun!
This music is great for all ages, and it's filled with humor, love, joy, and excitement of the season.
Dr. Toy Winner! (10 Best Audio-Video Products)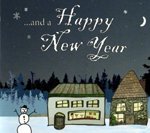 ...and a Happy New Year (Winter Holiday Songs) (CD $12.95) -- all-ages holiday music
titles: Starlight * Christmas on the Block * Frosty the Snowman * She Just Doesn't Get It * Two Sets Of Footprints *
A Pickle for my Christmas Tree * I Have A Little Dreidel * Tikkun Olam * Wintertime is Here * You're A Mean One Mr. Grinch *
I'm Spending Hanukkah In Santa Monica * Deck the Halls * ...and a Happy New Year
Song Samples below in MP3 section:

DOWNLOAD Winter Holiday Music!
All the songs listed below are now available for digital download at JUST 89 CENTS EACH (no limit).
You can also order the entire album with just one click at a special reduced rate.
Clicking 'BUY' on any of the song links will take you to this album's MP3 shopping cart, where songs are listed in album order.
You can order as many songs as you want.
When you check out, an e-mail will immediately be sent to you for each song you purchased, with a link for downloading each song.

This is a great way to get just the songs you want at a great price.
SATISFACTION GUARANTEED!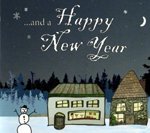 Songs From the CD "Winter Holiday Music"
Download the entire album (13 songs) for just $11.95!

SONGS:
Starlight:


Christmas on the Block:




Frosty the Snowman:


She Just Doesn't Get It:


Two Sets Of Footprints:


A Pickle for my Christmas Tree:


I Have A Little Dreidel:


Tikkun Olam:


Wintertime is Here:


You're A Mean One Mr. Grinch:


I'm Spending Hanukkah In Santa Monica:


Deck the Halls:


...and a Happy New Year: