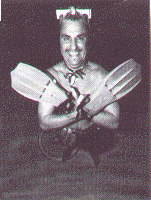 Picklehead Music Dubiously Presents: Toilet Bowl Joel!

Okay, we're not talking Shakespeare here. You can tell that by the name of this guy. But what we are talking about is a very funny fellow, with some very clever songs, in very questionable taste. But hey, we're Picklehead and we like this guy. We think you will too. These songs are well-recorded and a whole bunch of fun to listen to. If you don't believe us, check out the song samples below. A lot of these songs have been featured on various radio shows around the country, and, undoubtedly, on bathroom-based CD players everywhere!
EXCLUSIVE!
Three Toilet Bowl topical songs are now available for MP3 DOWNLOAD
The songs listed below are now available for MP3download at JUST 89¢ EACH (no limit).
Clicking 'BUY' on any of the song links will take you to Joel's MP3 Download shopping cart.
When you check out, an e-mail will immediately be sent to you for each song you purchased,
with a link for downloading each song.
All of our downloads are in REGULAR MP3 FORMAT, so you can play them on any music player or computer.

This is a great way to get just the songs you want at a great price.
SATISFACTION GUARANTEED!
MP3 SONGS:
---
CD's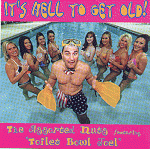 It's Hell To Get Old (CD $12.95)--comedy music
titles: Grandpa's On Viagra * Damn, It's Hell To Get Old * Rogaine (LIVE) * The Chiropractor Shag * Fart In the Wind * V-A-S-E-C-T-O-MY! * Hen-p-p-p-p-p-pecked * The Steroid Blues * At the Dentist's Office * Cheatin' On My Girlfriend * 18 Holes * Christmas Ain't the Same In Iraq * Chicken Frank Blues * Won't You Come Home, Terry Bradshaw
Song Samples (MP3): V-A-S-E-C-T-O-MY! 18 Holes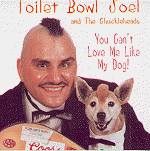 You Can't Love Me Like My Dog (CD $12.95)--comedy music
titles: Why Don't We All Get On Welfare * Country Heaven * She's My Girl * Puff the Magic Drag Queen * Car Troubles * B-OO-G-E-R-S (Everybody's Got 'em) * The Shark Song (Live) * I'm Gross!! * BIG HAIR * Turds * You Can't Love Me Like My Dog (Live) * The Official BINGO! Polka * The Country Christmas Rap

Song Samples (MP3): She's My Girl B-OO-G-E-R-S (Everybody's Got 'em)