Picklehead Music Presents: Eileen Quinn

Music For Sailors...and normal people
If you've traveled on boats for any period of time, chances are, you've heard of Eileen Quinn. Her CD's occupy a place of honor on the shelves of boaters all over the ocean. She left her native Ottawa, Canada with her husband and took off on their Bayfield 36 sailboat in 1994. They've been sailing ever since, cruising the eastern seaboard and circling the Caribbean. Along with all of that, Eileen is an excellent singer and songwriter. She writes what she knows about best - boating and the boating lifestyle. So if you've ever had a hankering to pull up stakes and leave the land behind, or if you just love this kind of music, check out the song samples below. You're gonna practically smell the ocean...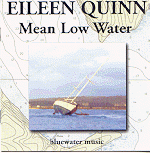 Mean Low Water (CD $12.95) - boating music
titles: If I Killed the Captain * Speedboat Babe * See You Out There * Come Back Dinghy * Light On the Shore * Piranha Potluck * What Do You Do All Day? * Building A Boat * Mean Low Water * Hit the Road * The Golden Days Of Sail * Time To Move On
Song Samples (MP3): If I Killed the Captain See You Out There
Speedboat Babe The Golden Days Of Sail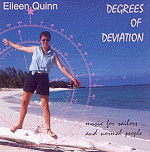 Degrees Of Deviation (CD $12.95) - boating music
titles: Tomorrow I'll Go Cruising * Get Me Through the Night * When I Was A Mermaid * My Old Job * Orion * Gotta Regatta * Radio Widow * Tender Bridge Tender * My Grandma and Grandpa Went To Sea * The Hard * Anchor Him Down * Deep Wide Blue Sea * Trading In the Dream
Song Samples (MP3): Tomorrow I'll Go Cruising Orion My Grandma and Grandpa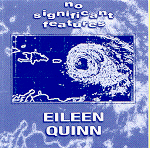 No Significant Features (CD $12.95) - boating music
titles: The Anchoring Dance * Don't Ask Your Love To Choose * Something Delicious * Trouble In Paradise * I Love Sailing * The World and Me * Three Days Out 45 Knot Wind Blues * Oops, I Forgot * Passagemakers Holler * The Moment * The Rapture Of the Deep * Tarpit Harbour
Song Samples (MP3): The Anchoring Dance Something Delicious
Oops I Forgot The World And Me