All the songs listed below are now available for digital download at JUST 89¢ EACH (no limit).
Dr. Elmo put together these collections just for his Picklehead fans, and they're available here for MP3 DOWNLOAD ONLY!
One collection contains his best Christmas songs, and the other his best Halloween masterpieces.
You can also order an entire album of downloads with just one click at a special reduced rate.
Clicking 'BUY' on any of the song links will take you to Elmo's MP3 Download shopping cart for each album, where songs are listed in album order. You can order as many songs as you want.
All of our downloads are in REGULAR MP3 FORMAT, so you can play them on any music player or computer.
When you check out, an e-mail will immediately be sent to you for each song you purchased, with a link for downloading each song.

This is a great way to get just the songs you want at a great price.
SATISFACTION GUARANTEED!
Scroll down through the albums below, or click on one of the links to go directly to the album you want:
Exxtreme Xxmas Dr Elmo Sings the Boos

---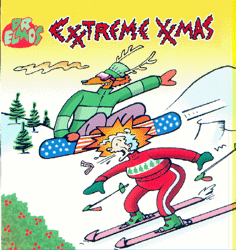 Songs From the CD "Exxtreme Xmas"

Download the entire album (17 songs) for just $13.99!

SONGS:
Grandma Got Run Over By A Reindeer:


Santa's E-mail From Nigeria:


Grandma's Killer Fruitcake:


Goin' On A Date With Santa:


Grandma's Spending Christmas With the Superstars:


Grandpa's Gonna Sue the Pants Offa' Santa:


Night Before Kwanzaa:


Hot Christmas:


Merry Marry Christmas:


Single Guys:


Prison Without Martha:


Texas Chainsaw Christmas:


Uncle Johnny's Glass Eye:


What's Christmas To You?:


Christmas In Las Vegas:


Grandma Got Run Over By A RAPPER:


All I Want For Christmas Is My Two Front Teeth:


---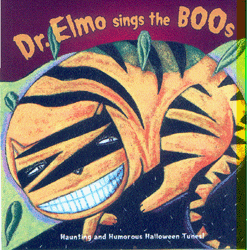 Songs From the CD "Dr Elmo Sings the Boos"

Download the entire album (12 songs) for just $9.99!

SONGS:

Party Arty:


The Fly:


Scariest Thing I'll Ever Do:


The Witch and the Toad:


Redneck Drac:


Texas Chainsaw Halloween:


Pointy, The Pyramid Pumpkin:


Haunted Hoedown:


What Scares You:


Happy Halloween Anniversary:


Global Warmin':


Bad Black Cat: