Ian Whitcomb is a highly respected performer, composer, and music historian. You can find all of his CD's, DVD's, Books, and Songbooks by clicking here.

You can find Ian's main website at ianwhitcomb.com

Letter from Lotusland
June 2016
Picture going in early 1960s Dublin.
Thought for the month:
ďI should like to like Samuel Beckettís writing better than I do; I daresay I could make myself like it better if I tried; but I do not like having to try to make myself like things;
I like things that make me like them at once with no trying at all.Ē
Ian Whitcomb, after Samuel Butler, long after.
Iím trying to return to my old routine as if I was fresh from my stroke and my brain ready to be molded like plastic. So I force myself out of bed in the morning, struggle to get dressed, take my array of pills and get motoring down to Cal Tech. There I swim a few laps before giving up and retiring to the Corner Bakery for breakfast. Iím one of the few people who still read newspapers, the other customers fixated on their devices, texting the drama of their lives. Iím glad to see the one man with the newspaper open to the Sudoku. Newspapers are an endangered species, the LA Times gets skinnier and skinnier and Iím tired of reading about Trumpery.
Next Iím off to the rehab building for physical therapy. Itís curious how all the therapists are quite stocky. We work on my gammy left leg for an hour. Thereís a break and then I go to occupational therapy with a pretty girl from the Ukraine who gives me finger exercises and gently manipulates my hand. I try to avoid looking into her eyes.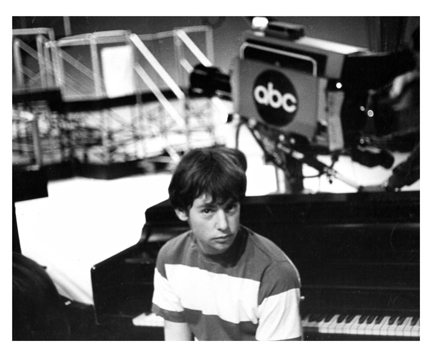 Afterwards I stagger back to my car. Iím shocked to see itís not there. Itís vanished. Then I see a sign saying ďNo Stopping After 2PM - TOW AWAY ZONEĒ how silly of me. And Iíve come out with no cell phone. I go back to the rehab office where the woman behind the desk takes pity on me and phones the Pasadena Police Department to find out what I should do. Iím supposed to go to the Traffic Department a few blocks away. The woman calls me a taxi, which arrives after a long time. I should have Ubered, but I have no device. The driver barely speaks English but waits for me in the parking lot while I pay a fine and get a paper allowing release of my car from the impound lot which is in Altadena. There I pay 100 dollars and get my car back. This whole mistake has cost 300 dollars. Regina accepts this mistake but I must somehow make up the fine money. I decide to sell a couple of my ukuleles which I can no longer play.
I still use my accordions even if I canít play ukulele. I can play accordions because I only have to use the right hand on the keyboard and the left hand doesnít have to do anything because my accordion has no bass buttons. So twice a month I go down to Cantaliniís in Playa Del Rey. Dave, the bass player, usually drives (my car, Dave driving). Heís always banging on about politics especially about Trump. I canít stand it. When we get to the restaurant and are served our dinner, he always scoops calamari from my bowl even though heís got his own pasta. Heís always a bit concerned when I have difficulty getting to my feet because he thinks I might have a seizure. ďDonít let that happen on my watch!Ē There is always a quota of remarkably pretty girls in the restaurant. We ogle from our corner. My friends Will and Nancy are regulars. We always play ďHappy Days Are Here AgainĒ for them. They cheer and clap. They are fierce supports of Mister Sanders, whom I refuse to call Bernie because heís not part of my family. As an American citizen, I have a vote.
I like reading about Trump when he livens things up. These other politicians are so dull. I loathe Hillary, she seems like a tough schoolmistress. What would happen if I voted for Trump and he became President? Would we have a madhouse or a dictatorship? Does he have the oratorical skills of Hitler? I start having dreams about Trump where an endless army of stand-up comics tells jokes about him. I wake up in a muck sweat.
On Memorial Day weekend, as a diversion from the worries of today and the strictures of our house, Regina and I decide to take the new Expo line train to Santa Monica ó if only to irritate the locals who are dismayed that ordinary people of all hues will be invading their seaside idyll in hordes. The locals are, no doubt, ardent Sanders supporters.
Our fellow passengers en route from Pasadena to downtown Union Station are all very friendly, clean, and attentive to the dog Toby who is wearing his ďservice dogĒ outfit and smiling a lot. As we sail over Chinatown a little girl asks her father if this is where the train takes off and flies to the ocean.
Union Station is abuzz with happy holidaymakers. Rounding a corner we encounter Edgar and Keith, whose wedding we attended a few years ago. Hugs are exchanged. They had entrained at their home town in far-off Duarte, rode to Union, changed to the Hollywood train and walked from there to lunch at Canterís famous delicatessen, where Regina once met Obama. What people will do for a lox and bagel!
The cars in the brand new Expo train have already been tagged. But our fellow travelers are pleasant enough even though there are rather a lot of them so that the mix of smells creates a carnival of nations. Toby is much admired and tries to return the compliment but looks dazed. Passengers whip out iPhone pictures of their dogs and loudly proclaim their petís special habits. We pass industrial slab buildings, a printing plant, an ancient piano re-finishing company, a fortune cookie factory. We stop at traffic lights. At last, after an hour and a half, we arrive at Santa Monica-by-the-sea.
The train disgorges the army of us holidaymakers and the city welcomes us with barriers guarded by sheriffs and men waving us away towards a small and narrow staircase. I feel like a Syrian refugee. Eventually, after pressing through the crowds in the 3rd street promenade, we take refuge in a Belgian-style bakery. There we have rhubarb crumble and Earl Grey tea. We decide to return to the metro station via the oceanfront. Weíve passed a garish place called Shoe Palace when I realize itís the grand old Mayfair Music Hall building. There in the 1970s I used to perform songs like ďWurzel Fudge, the village idiotĒ and ďIím Shy, Mary EllenĒ, eventually getting booked on the Merv Griffin Show.
Iím taken out of these memories by Regina, who is addressing a rumpled, sun burnt bag lady type sprawled at leisure on a bus bench. Regina offers her the untouched paper cup of tea. The woman waves a dismissive hand when informed itís Earl Grey. ďIn the afternoon I only drink mint teaĒ Why are the needy often so choosy? I have seen them toss away a well-filled ham sandwich.
We have an easy trip back and celebrate at a Japanese restaurant where they bang a gong as you enter and the employees look as though they really are Japanese. Quite a day.
Ian Whitcomb is a highly respected performer, composer, and music historian. You can find all of his CD's, DVD's, Books, and Songbooks by clicking here.

You can find Ian's main website at ianwhitcomb.com