Ian Whitcomb is a highly respected performer, composer, and music historian. You can find all of his CD's, DVD's, Books, and Songbooks by clicking here.

You can find Ian's main website at ianwhitcomb.com

Letter from Lotusland
October 2017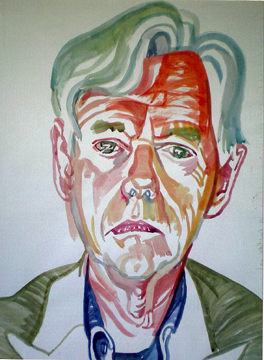 At one of my group therapy sessions recently our circle was asked to describe a moment of happiness. The one that came to mind for me was set back in the middle 1950s: it was when dusk was settling around the seaside holiday village of Thorpeness on the Suffolk coast; my father my brother and me are walking along a sandy path lined with ferns and brambles on our way to the country club and dinner. My father is talking to us about life in general, a few tips for tennis and sea swimming. I'm all ears and anxious to learn because he's usually so quiet and it's lovely to hear him give us advice; and I'm drinking up his solid sonorous words greedily, gratefully. Then he stops talking and we flow along as the sun goldens. I trail behind and let them form a framed group. This is our family together and it's a painting to treasure; for a moment I'm outside of present time, god-like, looking at a precious fleeting. How I love this essence of life, how lucky I am! But as they are swallowed up in the darkling sky I am suddenly stung by the icy realization that this can't last, that they'll be dead and gone someday, this special moment cannot hold so I'd better hurry up and put myself back in the picture. It's all too good to be true.
Recollections like these in tranquility can be deceptive. It's only when rereading my journals from the 1970s onwards in all their sordid squalid detail that the truth emerges. Here's a week, in late 1990 which should have been glorious but is revealed as bulging with anxiety and petty concerns. I have been hired as star for a week at New York's prestigious Michael's Pub, where such names as Woody Allen and Mel Torme have reigned.
Two days before I have celebrated our second splendid wedding at the Altadena Country Club. Once again there has been no honeymoon—this time because I'm off to New York for the gig.
Almost missed the early plane—quick goodbye peck to Regina, she's off on a coastal trip with her cousin Ethan who works for the immigration service. In New York the first of many taxi trips: to my publisher Mel Zerman's fancy apartment, complete with doorman, where I'll stay for a couple of nights before moving to a cheap hotel. Mel at concert, miles of books and two cats, usual musty stuffy NY smell. Pull out hideaway bed. Next to Terry Waldo my ragtime pianist friend who will accompany me at the club. He's upset about not being billed on the show. Asked after his girl friend and he said, "Which one?' Tells me about his record plans and his idea to ask Buck Henryenry to write a play about the early life of Walt Disney. We rehearse the songs for my act; he's a little shaky and stumbling, furious that club owner Gil isn't allowing him to sing any songs. Thank God he has right clothes. Last year he couldn't get into his flat because girl friend had keys and she was inside standing on her head chanting eastern nonsense. Had to go to store to buy trousers, blazer, shirt and tie. At least I'm better organized. We arrange to meet at my hotel coffee shop tomorrow night an hour before first show at the pub.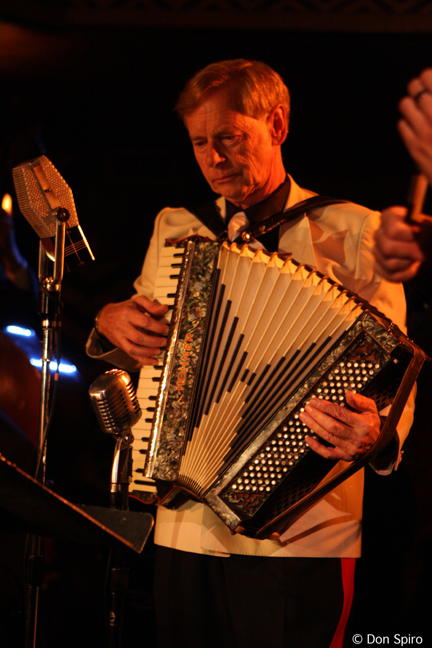 At the coffee shop: knockwurst and beans for me, Terry has their celebrated jelly sandwich. Walk to Michael's Pub--deserted—five for first show including the New York Times critic and a lady florist. My act—all the tried and true numbers-- meets with stony silence. Still, I carry on, like a pro. Critic hurries out but wife enthuses. For second show we have one man, a bedraggled Norwegian tackling a steak. Thanks us for "a very special evening". Gil is pleased with me, says I'm infectious. He can be tough on his Arab helpers, though. I heard him shout to one: "Call yourself a waiter! Let me show you how to pour a glass of water".
Next day I walked Broadway, rundown and sleazy, holding tight to my wallet and briefcase. Noisy and merry blacks, running round in groups with beeper phones. Lots of flea markets by the theatres. A man sitting on pavement selling animated rubber bands groping and supplicating from a basket beside him. Glad of the safety of the club and my old songs. A tough night, very few there. I realize how nasty some of my songs are, especially "I gave her that". Second show all quiet. Gil told me they were all Spanish tourists. "But don't worry—they enjoy you as a pantomimist. All those mad gestures and face pulls".
"The New York Times" has a cold review of my act-"Just so-so, full of bright-eyed enthusiasm which is just as well" however Terry's piano playing is a "highlight and a relief". Tonight we have a decent house including Ralph Allen, creator of "Sugar Babies'. He stays for second show. On the closing night we have a full house, with James Maher and famous cabaret performer Steve Ross. So pleased Dick Hyman came, said he was playing my new dance band CD only this morning. Gil slips me an envelope containing $2000. I give $500 to Terry and he returns some to cover my expenses, what a decent fellow! On the way over to the "Joe Franklin Show" the taxi driver tells us of his plan blow up showbiz starting with Broadway.
Franklin's venerable TV show is four hours long and we arrive during the second hour. "You just missed the world's champion goat dancer", announces Joe proudly from his sofa.
He amazes me by knowing the verse to "Who wants a bad little boy?" Joe knows all the old songs and all the old odd people.

Ian Whitcomb is a highly respected performer, composer, and music historian. You can find all of his CD's, DVD's, Books, and Songbooks by clicking here.

You can find Ian's main website at ianwhitcomb.com