Ian Whitcomb is a highly respected performer, composer, and music historian. You can find all of his CD's, DVD's, Books, and Songbooks by clicking here.

You can find Ian's main website at ianwhitcomb.com

Letter from Lotusland
September 2017
I'm sorry that I missed the month of august. I've no excuse--I just couldn't face the computer. Of course I was also preparing for the Oregon Festival of American Music and then going to Eugene for two weeks of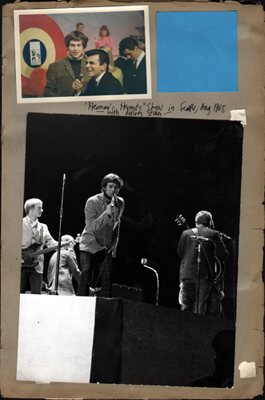 work. Many's the time I lay on my bed worrying I'd never get through the festival, that I'd collapse on stage in the middle of "Alexander's Ragtime Band"- a glorious way to go—or else I'd fall into the bath again as I did last year in the bathroom at dead of night in the Residence Inn.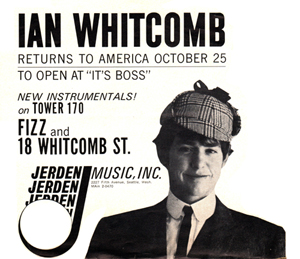 There was none of that this year. Regina fixed me up efficiently and lovingly, packing my one bag so that there was plenty of room and plenty of handkerchiefs. She also provided a Clif bar in case of hunger and a bag of almonds. At the airport we were told that the flight, on a miniscule airline- a pond jumper—had been cancelled and so we had to come back next day.
Luckily Regina organized a wheel chair, commanded by a fierce woman who charged me through the TSA tough guys so fast I was first on the plane, where I read Raymond Chandler for the short trip. The Residence Inn offers an evening snack with complimentary beer and wine. I was happy to see two old friends in the dining room, eating meat patties on recently de-frosted buns passing as hamburgers. Howard Alden, one of the finest guitarists in the world, with his wife Diane, who, when she was fourteen, ran a branch of one of my fan clubs. Later we were off to the festival headquarters to rehearse for the opening night gala concert.
I was perfectly content onstage during my three songs as I moved around and waved to an appreciative audience, mostly the sprightly old folk who comprise the Road Scholars. At the talks I gave later I dealt with Jerome Kern, Irving Berlin, Harry Warren and Walter Donaldson. Invited to eat with the road scholars I gladly ate baked chicken, mashed potatoes and ice cream while listening to tales about life in World War 2. At the end of the second week I was sad not to have any more talks or concerts and so I confined myself to my room, watching TV in a new interest in golf tennis and CNN. Mostly relaxing from too much Trumpery, which can be wearisome.
The airport wheelchairs afforded me an easy ride home. I soon returned to the old routine: being bussed to hospital for group therapy—to Fig Newtons and Styrofoam coffee before sitting in the circle and looking sympathetic as members told of ill-starred love affairs and new dentures that don't fit.
There was the relief of the weekly Internet radio show when I wing it and play music I like to a world-wide audience of 32 or so.
Then at the weekend we went aboard the "Queen Mary' moored at long beach for the Art Deco tea dance. My band played for 3 hours and was much appreciated. So I'm back to normal, sort of

Ian Whitcomb is a highly respected performer, composer, and music historian. You can find all of his CD's, DVD's, Books, and Songbooks by clicking here.

You can find Ian's main website at ianwhitcomb.com