Ian Whitcomb is a highly respected performer, composer, and music historian. You can find all of his CD's, DVD's, Books,
and Songbooks by clicking here, or by going to ianwhitcomb.com

Letter from Lotusland
September 2014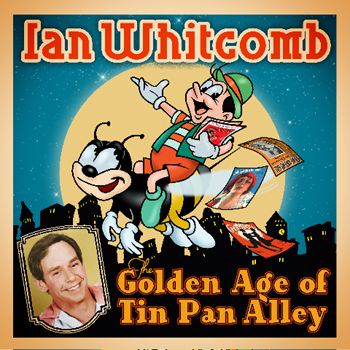 In dreams I am in a better world, a pre-stroke situation. I can sing with a full fruity voice, I can strum regal syncopations on the ukulele, I can play solid two-handed piano, I can write in a bold idiosyncratic style. There are things I can do that I didn't know I could.
Last week I was conducting a grand opera and doing it well. Next night I was conducting another opera only this time the orchestra consisted of augmented members of Monty Python's Flying Circus with Michael Palin executing brilliant piano arpeggios up and down the aisles, step by step, row by row.
Then there was the manuscript, that great pile of typed paper growing taller by the dream and bound to be a book someday. Only who was to publish it and did I have a current contract? I tried calling my old publishers, Century, in London: whom should they direct my call to? Who is your current agent? I thought of asking to speak to Oliver Caldecott my editor at Penguin back in 1969, who had taken a chance and commissioned my first book After The Ball ", describing my proposal as "smashing'. I held for an eternity to speak to him until grim reality told me he's been dead for decades.
The next night I discovered what the book is about. I worked on it through the dream; a minute by minute record of song writer/publisher Harry Von Tilzer strolling through Tin Pan Ally finding out how his friends and rivals are progressing with their latest songs. This book would be my version of Bloom's Dublin walk in "Ulysses".
There was a nasty moment when I was performing with my band for a few select guests in a rich man's living room. I had started gassing about the coming of the microphone in the 1920s whe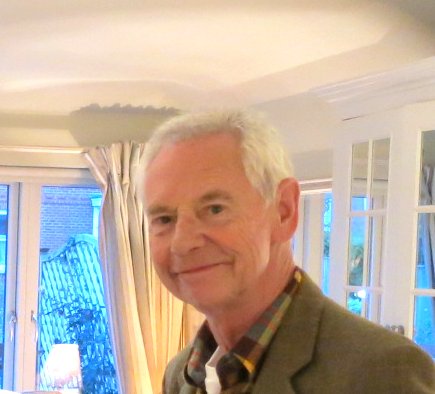 n I was interrupted by a guest who proceeded to go into excruciating detail on the development of the ribbon, as opposed to the carbon, mike. He refused to stop and that was the end of our concert.
In real life: the next evening I did indeed lead a band at a rich and kindly man's party, as a prelude to dinner. There were no interruptions and champagne was served as Regina and I led choruses of "Bye Bye Blackbird". Our host regretted passionately that there are no longer numbers of the stature of "Whispering" and "Avalon''. He tipped us $100 each. So life's not all that bad. I even strummed my banjo-uke quite well.
This month has been a bit like a dream. Regina carefully packed one bag for my trip to Eugene, Oregon to take part in the annual Festival Of American music, my 12th in a row. This year the title was "Son of Hollywood", meaning songs from the 1940s to the end of the 1950s. I had no time for recreation; it was all rehearsing for concerts or else giving lectures on Harold Arlen and Hoagy Carmichael. Teamed with the festival boss who provided me with excellent power-point and film clips, my talks were thus kept to the point, with no time for my characteristic rambles. I was truly focused. At concerts I sang 'Lazy River" and "Frankie and Johnny", making sure my gammy left hand didn't flap around in gestures—I stuck it in my pocket. The pacemaker didn't bulge too much and certainly it has got rid of the panting and dizziness.
Back home it has been the usual round; Cantalini's has gone well and the accordion bellows' rubbing on the pacemaker has caused no pain. But I have no energy during the day; after the slightest exertion I'm whacked and take the excuse to lie on my bed and read. At the moment I'm reading "The Daily Telegraph book of Obituaries: Eccentrics". For example, the lordly landlord of a country pub who threw an American woman out for being shoeless. He then called for a medieval sword to deal with her irate American suitor. Appearing in court beautifully dressed in hunting coat, silk cravat and red carnation, the case against him was dismissed. Such was old England.
Ian Whitcomb is a highly respected performer, composer, and music historian. You can find all of his CD's, DVD's, Books,
and Songbooks by clicking here, or by going to ianwhitcomb.com