Ian Whitcomb is a highly respected performer, composer, and music historian. You can find all of his CD's, DVD's, Books, and Songbooks by clicking here.

You can find Ian's main website at ianwhitcomb.com

Letter from Lotusland
April 2017
To get to the group therapy sessions, which I am supposed to attend three times a week, I board a "Care" van outside our house. Usually seated in front is a nice fellow called Carl who is bi-polar and spent a little jail time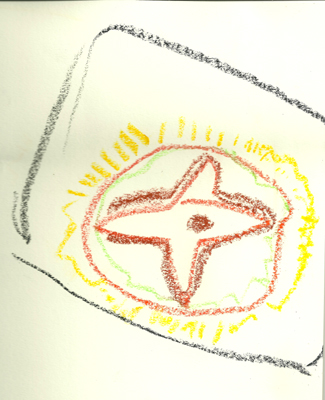 for a nothing offense. His greatest joy is playing his guitar. The driver is tasked with picking up other patients en route--or off-route because our first stop is about twenty miles from the hospital at the ill-named Sunland, a barren place of stucco and concrete and fast food. Our patient Cyril is odd what with his two belts and bewildered expression. He never knows what day it is and is in the habit of pinching my newspaper.
Next stop is Bridget who lives in a mauve apartment block called "Rapturous View". She claims to have been a teacher but considers correct spelling to be unimportant--"As long as you know what they are trying to say"—and is tolerant of patient Ruby's constant use of the f-word -- "It's only an expression of her personality. Come on!'" She also has a high toneless grating voice. But not as troubling as our next pick-up.
This woman claims to be a southern belle and naturally shy. She certainly has that annoying cracker accent, redolent of hot summer day lynching and the promise of after-supper pecan pie, but she's no shrinking violet. She boasts of being full of corny jokes and information about shoe styles—which leads many of our therapy discussions onto a pointless path. She just won't shut up. However, when we tell the therapists they look puzzled; it's not for them to inhibit their poor patients.
At last, after an hour of bumping (and clatter of wheel chairs) we arrive at the hospital. Now I can get a stimulating coffee and a fig Newton bar and scan my paper. "My, but you're something of reader " exclaims one of our pretty therapists, patting me on the shoulder. The session soon starts and I can sitting stretching my fingers as we go round the circle talking of what has been bothering us these last few days: of family conventions held in the hope of getting son to speak to father, of the myriad of papers to sign when moving into a new apartment, of the nasty woman who was rude to the nurse trying to deliver her meds.
I gaze at my shoes and try to empathize but soon start drifting away into the past, as I usually do. Of trips to England in the 1980s with our American friends, the dentist and his glamorous wife. How he talked of our driving on the wrong side of the road, of humorous signs like "Weak Bridge". Of the dubious pleasures of pork pies and telling the difference between the steak and the kidney. Eventually I steered them into Scarborough where, in World War 2, I had spent my first years. I found our house and parks I had known but the past refused to return. It never does, does it? It's a vanished county, visited, maddeningly, only in dreams.
Soon my daydreams turn to the present, to the sad news I'd had from the England of today. My two best friends from trinity college days in the 1960s are both dangerously ill, even worse than my condition. We were so close we were known as the three musketeers. Now the circle is broken and I am in shreds. The therapist calls a halt for lunch and we shuffle into the big room for clam chowder or fish and chips in Styrofoam boxes and hits of the sixties on the you tube TV screen. Talk turns to who was lead singer of The Animals. We are once more on course; I am once more firmly engulfed in reality.

Ian Whitcomb is a highly respected performer, composer, and music historian. You can find all of his CD's, DVD's, Books, and Songbooks by clicking here.

You can find Ian's main website at ianwhitcomb.com