Ian Whitcomb is a highly respected performer, composer, and music historian. You can find all of his CD's, DVD's, Books,
and Songbooks by clicking here, or by going to ianwhitcomb.com

Letter from Lotusland
April 2014
This was intended to be concerned only with my activities over the last month but as I haven't been interestingly active I'll limit it to a few doings for the record and go on to tell you more about my family. After all, who else will write up this history? (Not necessarily true: my brother Robin in England has lately taken to writing. An ex-schoolmaster, he has had two books published—by real publishers—and an illustrated children's book is about to enter the market. Whether he'll write next about our family I have no idea, but he did send me a sweet poem about our departed parents)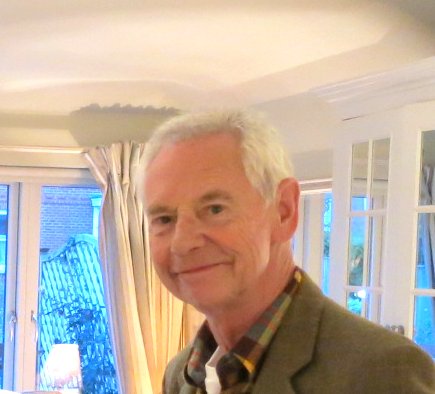 At the end of February we were hit by a series of vicious storms. California is in dire drought but this was too much of a good thing. Driving on the freeway was like negotiating rough seas, with our car sidestepping swishingly, and cars on the other side of the barrier lashing us. Was this ethnic revenge—or just my current doomy state of mind? At home I studied my office hut as slanting rain assaulted it. Was the hut sliding towards us like a Far East monster? I determined to stop reading the Tolstoy story about Ivan who screams for days before the release of death. Back to Wodehouse, perhaps.
Next day, Sunday, Regina and I took part in the ragtime Tea dance held annually at the historic 1915 concrete-based Lanterman House in nearby Montrose. Regina taught a pre- dance class; and I was supported like a patient by my superb musicians. When a tune was too much for my limited accordion technique Geoff, the reed player, picked up the melody and made us seem seamless. We had a sell-out dance and I received compliments on how well I look. Regina begged me not to bring up my dead brain cells but just to say thanks. Positive thinking is the order of the day-dammit.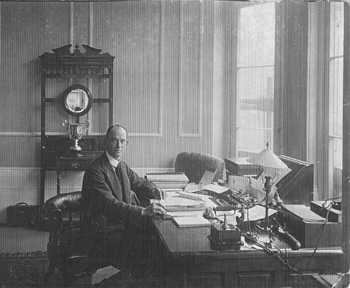 Afterwards a few friends came to our house for an Oscar party. We enjoyed the entire epic- made richer by champagne, gyros and onion rings from a fast food joint round the corner. None of us had seen the winning "12 Years a Slave". I have tried twice now, via DVD, but can't finish because it's unrelievingly brutal and I don't see why I should feel guilty for sins not committed by any of my fathers, that I know of.
Now to family, in particular my grandfather, my father's father. There's only one published reference to him that I can find--in a booklet called " The Bean; The History of Bean vehicles."
We'll come to that later. Americans seem to know much more about their family history than the British. So many sailed over on the Mayflower it must have been larger than 50 Titanics. What I know of my grandfather is mostly from tales told me by my father and his brothers and sisters.
His name was Hubert John Whitcomb and he came from Petworth, a village in Sussex, where his father was handy with a saw—he carpentered coffins and such. While the sons went off wisely, to seek fortunes in America Hubert sought his in London. He must have been a sharp young man because by around 1915,
he was manager-founder of the Motor Union Insurance Company, the top in this new business. Their solid grand stone head office still stands, near Trafalgar Square.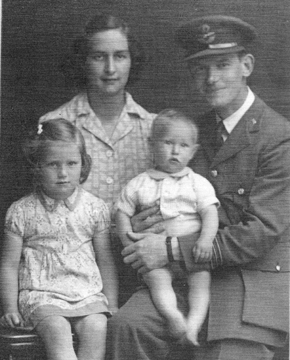 Seeking new pastures or more money in 1919 he became chairman of the Harper Bean company, a venture to mass produce (assembly line style) cars on the lines of Ford and to buy lots of car companies on the scale of General motors. But Morris was better organized; by the mid-1920s my grandfather had made and lost over a million pounds. In his palmy days he had owned a London mansion an island off Scotland. He had two sons- my father Patrick and my Uncle Denis—and two daughters—my aunts Sheila and Barbara. He must have been a rover because I was once shown the Sussex house where he kept his mistress and his second family. Maybe I have cousins unknown to me.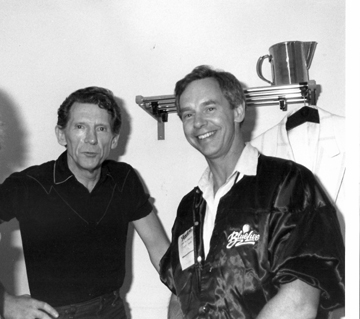 He was able to send my father to a reputable boarding school, Marlborough. After a short time, in 1919, he became so ill that prayers were said for him in chapel. The illness so damaged his heart that it led, no doubt, to a fatal heart attack in 1962.
After the auto misadventure Hubert "Jack' entered the film industry with British Screen Classics (a bit presumptuous). He bought Greta Garbo's first film in a distribution deal. My father worked there with motorbike, rushing film of strikers (in the General Strike Of 1926), dodging pickets as he raced to the labs for instant processing and later presentation in his father's newsreels. They made features as well. My father co-starred in a 1927 Silent called "Mr. Nobody", as the kid. The director was an imported American, Frank Miller, who spent time sleeping drunk on the set. He was reasonably together when he had my father drive a car off a jetty. No human damage. The film, with a few British stars (one of whom, Pauline Johnson, my father rather fancied) was released by Fox but, like thousands of silents it has not survived, unless it shows up in some archive in Moldavia or other. In 1929 the company registered as bankrupt.
Hubert Whitcomb's last big venture was farseeingly investing in the development of television. Unfortunately he backed the wrong system—the mechanical disc whirlings of John Logie Baird rather than the final electronic one. My grandmother was the model for the inventor's first broadcast tests. So my poor grandfather seems to have been onto the right technology but backed the wrong horse. I wish I'd known this go-ahead fellow: he died in 1941 just after my birth. He was only in his late 50s,His fortune long-gone. By this time my father, a wing commander in the Royal Force, was serving in Scarborough, Yorkshire, as chief of Initial Training Wing, which is why I was named Ian Timothy Whitcomb—ITW. The photos show Hubert Whitcomb in his London office around 1919. And my family, including my sister Suzanne, in Scarborough in 1944, a year before the birth of my brother Robin.
The photo is of Jerry Lee Lewis and I at a concert in Long Beach in 1986

Ian Whitcomb is a highly respected performer, composer, and music historian. You can find all of his CD's, DVD's, Books,
and Songbooks by clicking here, or by going to ianwhitcomb.com