Funny CDs
Song titles, Real Audio samples

Photo Gallery
What's this guy look like?



Order Form
Own all three funny CDs!
Who Is Dr Elmo???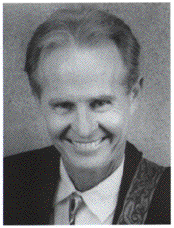 There's something special about a Dr. Elmo song.... something not entirely different from the ping in your engine that your mechanic can't fix, the funny little ache that your doctor can't diagnose, or the weird computer virus that
prints "Howdy Pardner" on all your monthly sales reports.

Known throughout the world for his Christmas classic, "Grandma Got Run Over by a Reindeer," it is indeed the good Dr. Elmo who has infested our brains and invaded our hearts. His off-kilter music sneaks up behind us and -
when we least expect it - plants a big, goofy grin on our
all-too-serious faces.

Despite all your highbrow intentions, you, too, will find yourself among millions who secretly subscribe to the twisted and infinitely amusing universe inhabited by alter ego of Elmo Shropshire, D.V. M.

What could lead a mild-mannered San Francisco veterinarian to such diversion? His Kentucky horse trainer birthright? His years in Florida as a racetrack jockey? His move to California with a banjo on his knee? He runs long distance. He is heard on the radio. He talks to animals and they are attuned to his wavelength. All else is mystery.

Love, Death and Taxes. Dr. Elmo knows the answer to the meaning of life, and it is simple: Vets just want to have fun.

You are about to enter the Elmo Zone, as have many before you. Sneak out on the highway, roll up the car windows, turn up the volume, and sing along in your loudest voice. You'll feel better. Really.
Quotes Of Note
What People Are Saying About Dr. Elmo




You know the song, now book the act!
LAUGHING STOCK RECORDS
Box 724
Larkspur, CA 94977-0724